Frequently Asked Question About Travertine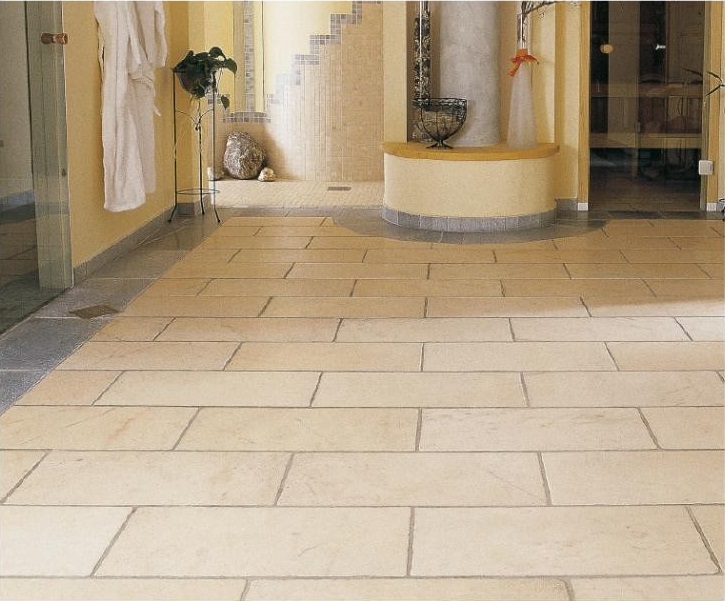 Travertine is an excellent building material often chosen by architects, builders and homeowners. Travertine and other natural stones have been used for thousands of years and are still as popular as ever. So when people are building or renovating their homes, they might have questions about travertine. The professionals at Stoneworks Wholesaling are happy to provide answers to any questions you have about natural stone. Below are some of the frequently asked questions about travertine that we hear.
Travertine is a natural, sedimentary rock that is actually a form of limestone. Minerals, usually calcium carbonate, dissolve in the ground water and are then deposited onto the earth's surface via rivers, natural springs, and especially hot springs.
Where Does Travertine Come From?
Because of the way the stone is formed, travertine is typically found in mineral springs and hot springs. Quarries of travertine were most common in Italy, but today quarries can be found in Turkey, Morocco, Mexico, and the U.S. Travertine is also found in parks where hot springs or geysers are common, such as Yellowstone or Pamukkale in Turkey.
What Kinds of Architectural Projects Have Included Travertine?
What Kinds of Architectural Projects Have Included Travertine?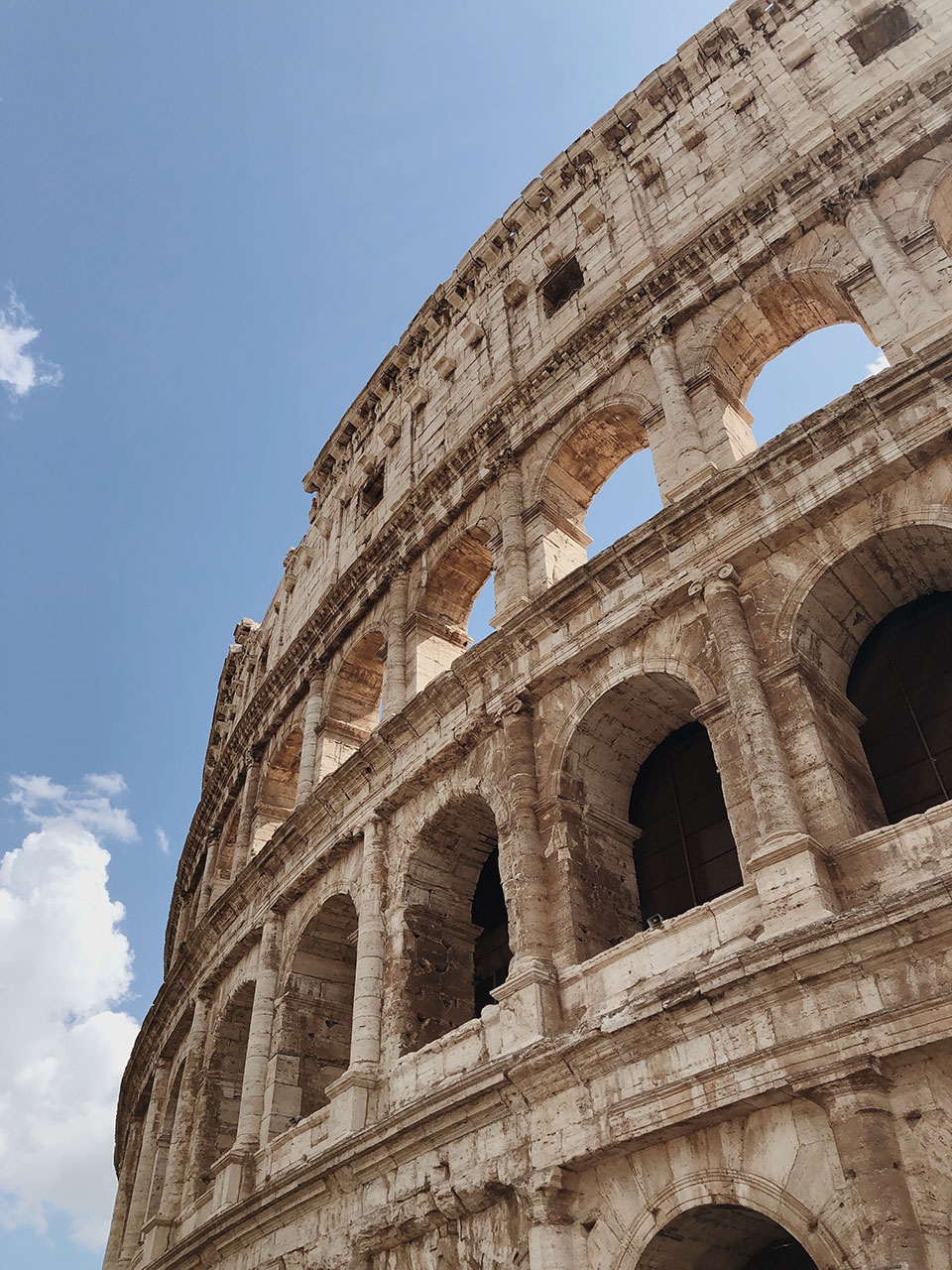 Travertine has been used as a building material for thousands of years. The Romans used travertine to build many structures, including the Colosseum, which is the largest building in the world made mostly of travertine. Other notable buildings that used travertine are the Basilica of the Sacred Heart of Paris in Paris, France, and the Getty Center in Los Angeles, California. Travertine is also frequently used in patios, walkways, and pool surrounds.
What Are The Different Finishes for Travertine?
Frequently asked Questions about travertine include what are the different finishes-Cream Travertine polished stone tiles and pavers for a bathroom Along with a variety of beautiful colors, the different finishes for travertine allow the stone to fit whatever architectural or design needs you have. The most common ones are polished, honed, and tumbled. Polished travertine has a smooth and glossy surface, while honed travertine has a matte finish and is often used for flooring. Tumbled travertine has a textured, antique look and is popular for both indoor and outdoor applications, especially with bathrooms and pools because of its non-slippery surface.
What Are The Advantages of Natural Stone Over Artificial Materials?
Travertine and other natural stones offer many benefits over artificial materials such as asphalt or concrete. One of them is that natural stone is much easier to repair than poured concrete or concrete pavers. Because the stones are laid individually, they can replaced one at a time, whereas if concrete cracks or shifts, the entire surface needs to be replaced. Natural stone is also more durable than artificial materials and can last decades with minimal maintenance. And of course, natural stone is beautiful and comes in a wide range of options for whatever style you want.
Do I Need to Seal Travertine or Other Natural Stone?
Sealing travertine can be important for maintaining its beauty. This natural stone is porous, and therefore susceptible to damage from contact with acidic substances, like juice or wine. Sealing travertine is easy and should be done both during its installation, and regularly afterwards. You will also have to consider a "dry set" vs. "wet set" installation. Outdoor dry-set travertine requires no sealing because of the stone's capillary action. We have a whole page that goes into much more detail about natural stone care and installation.
Do I Need to Grout Travertine?
Yes, travertine tiles must be grouted. Whenever you are working with wet-set travertine or other natural stones, you should always seal before you grout. Some grouts do require sealers. If the grout you are using darkens upon contact with water, then a sealer is required.
What Are Some Differences between Indoor and Outdoor Travertine Maintenance?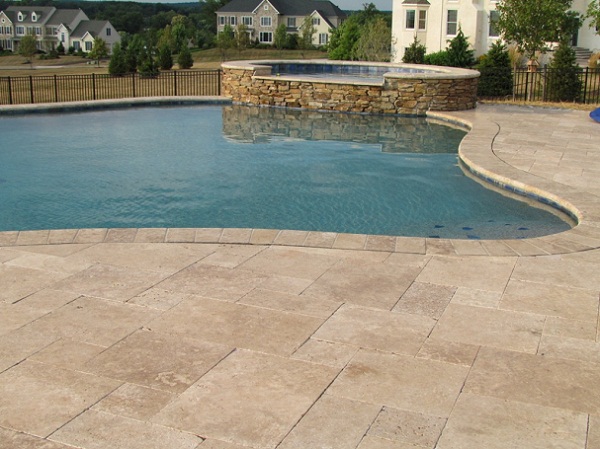 Frequently asked questions about travertine include questions about maintenance. This dark walnut mix pool surround is beautiful and relatively easy to maintain The main difference between properly maintaining indoor vs. outdoor travertine tiles or pavers depends on what you will be cleaning up. For example, travertine tiles in a kitchen may be subject to oil, acid, and other organic stains. These require different cleaning methods from outdoor travertine which may be subject to salt-water from pools, or freeze-thaw conditions. Natural stone should be cleaned with a gentle, pH-balanced, neutral cleaner. Specially designed cleaners will also make maintenance easier as some include protective qualities and reinforce the sealer.
Is Travertine Suitable for Cold Weather Regions?
Yes, travertine can be used in cold weather regions. The vertical capillary structure in travertine allows moisture to escape. This can prevent some damage during the freeze-thaw cycles in northern, colder areas. In addition, the cool temperature of the ground is able to radiate upwards, which helps the surface stay cool in the summer or in hot weather regions. Ideally travertine should be dry-set outdoors, to allow enough room to expand and contract during the freeze-thaw cycle and minimize damage.
Why Do Architects Choose Travertine?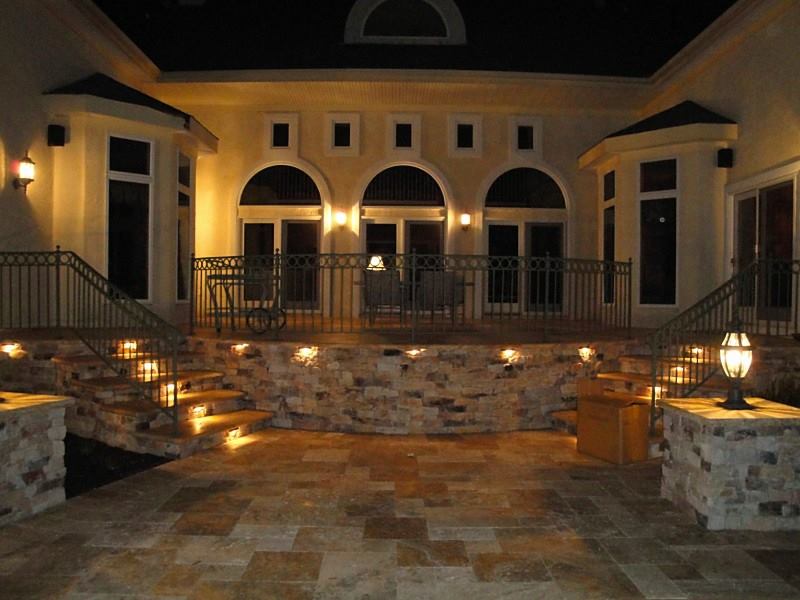 Architects choose travertine for projects like this luxurious courtyard because of its look and feel, and because it is very durable. Of course, travertine is durable and timeless. However, architects often choose this beautiful natural stone because of its look and feel. Travertine is versatile with many color and pattern variations. The rich stone can create a great contrast with other materials, or even with other variations of travertine.
Why Do Building Contractors So Often Choose Travertine?
In addition to the luxurious look of travertine, this natural stone is very well-suited to many projects. The co-efficient friction ASTM testing of travertine indicates the stone works well in both wet and dry conditions: perfect for both indoor and outdoor projects. Its non-slip factor is especially important for commercial or municipal properties where slippery conditions present a potential for liability if someone is hurt in a fall.
Where Can I Buy Travertine?
Browse the Stoneworks site for more answers to frequently asked questions about travertine. For information about the natural stone products we offer, or about becoming a natural stone distributor, contact us today.