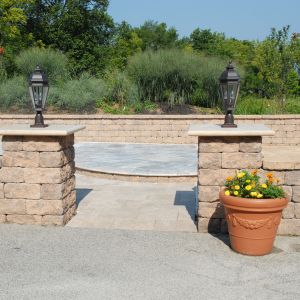 If you own a home and have a yard, your outdoor space probably includes some sort of path from front walkway to front door, around the side of the house, or out to the backyard. Travertine is a natural stone that is used for paving patios and garden paths. If you choose Travertine, you'll want to find a style and pattern that's a good fit for your home.
A variety of colors, patterns, finishes and sizes are always in stock and in large quantities.
We can deliver your project on time, within budget AND will always stand behind our products!