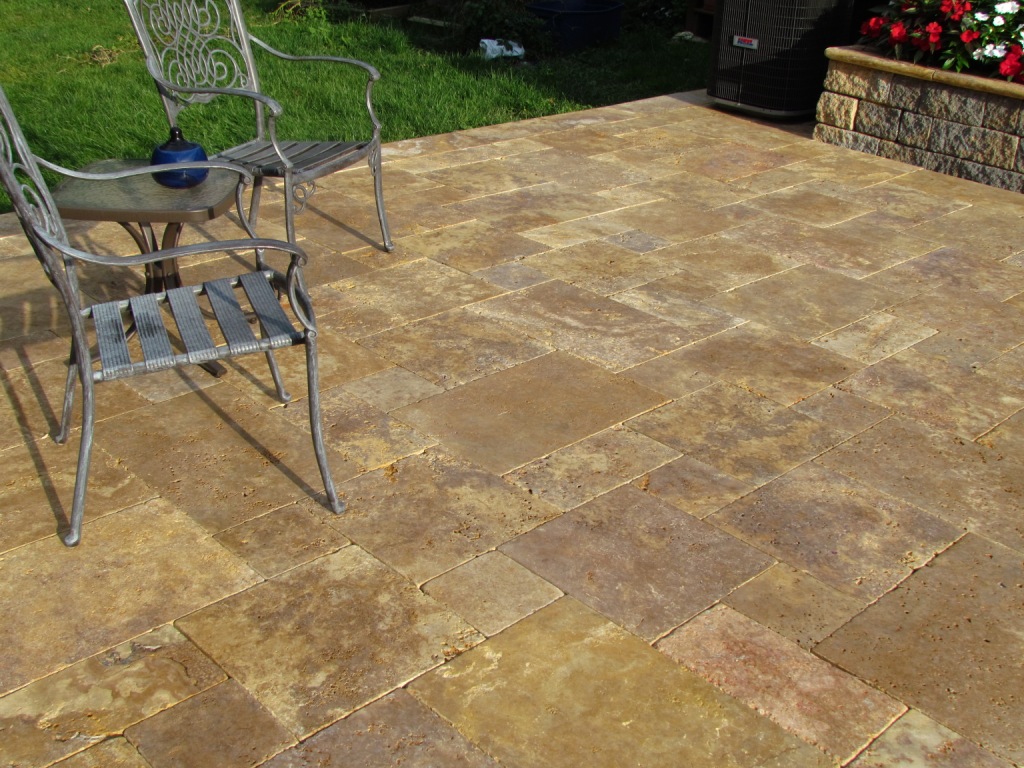 Antique Gold Travertine French Pattern Patio pavers
Extend your living space outdoors with a beautiful travertine or marble patio. Our pavers can be either wet-set on an existing concrete slab or can be dry-set in sand. Please see our brochure for a diagram of dry-set application.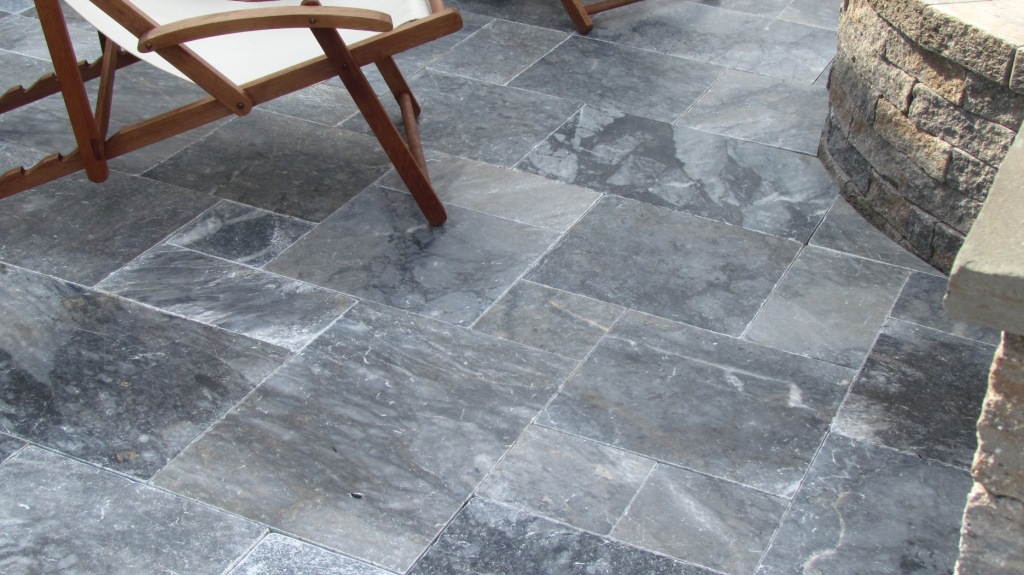 The Antique Blue Marble is an excellent alternative to the look of Bluestone. We can cut our pavers to any size for a custom pattern or produce large squares (up to 48″x48″) or rectangles (up to 36″x72″). The squares can be places on a diagonal to give a more formal look or can be offset in a running bond pattern or installed squares without any offset.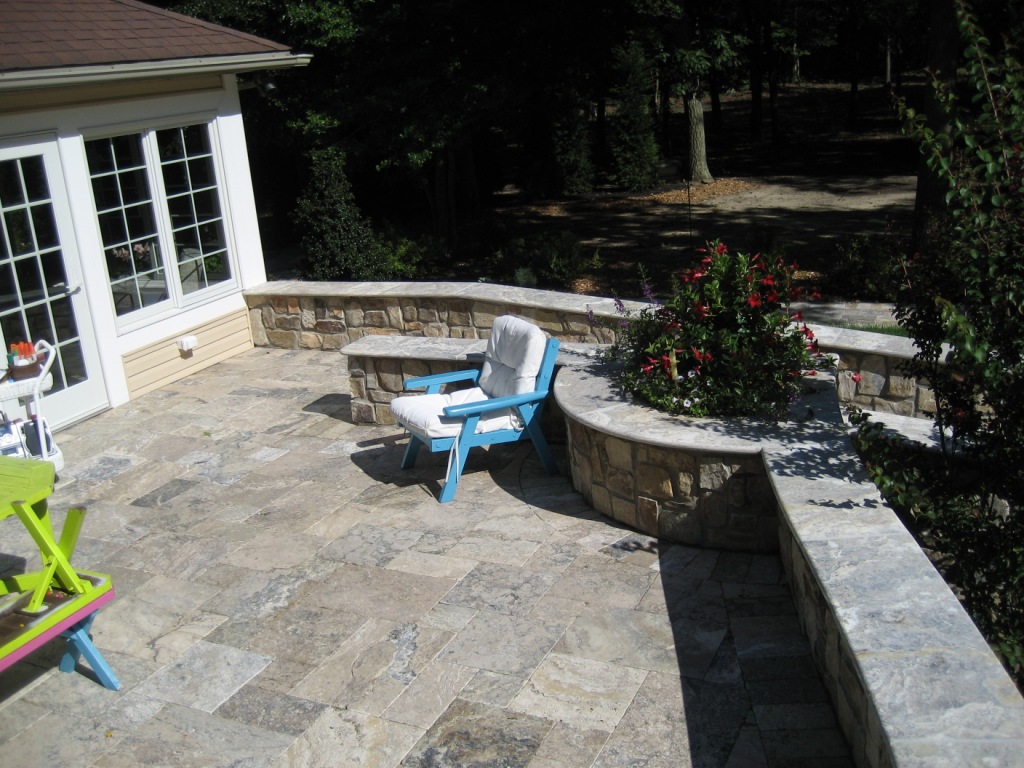 The Silver Travertine is another alternative to Bluestone. However, it blends the warmth of beige tones in the stone as well as the grey tones. It is a "wild" travertine but probably one of the most beautiful and interesting.